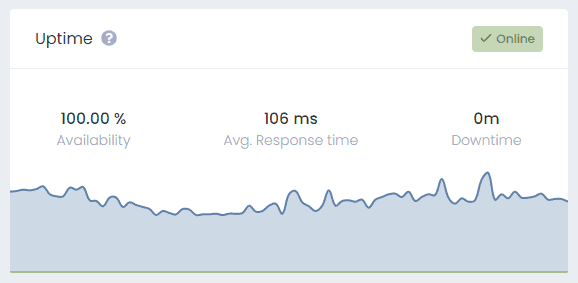 24/7 Website Monitoring
We keep a constant eye on your websites availability.
You can put your mind at ease with Alertdesk. We monitor your site's availability 24/7 from multiple locations around the world.
A check is performed every 5 minute. Should your site go down you will get notified immediately. To ensure you won't get any false positives, we always perform a second check to confirm the issue.
You can always modify how often you run a check and how many minutes should pass by before notifying you.
Detailed log for each test
Understand downtime and get to the bottom of the problem.
We log every test we perform. This makes it quick and easy to locate the cause of the problem. If the test fails, we also log all the response data – headers and body (except on timeout).
Quickly view the details directly from the Check Report-page and dive into the data.
For all tests you will always get the location it was tested from and what the response time was.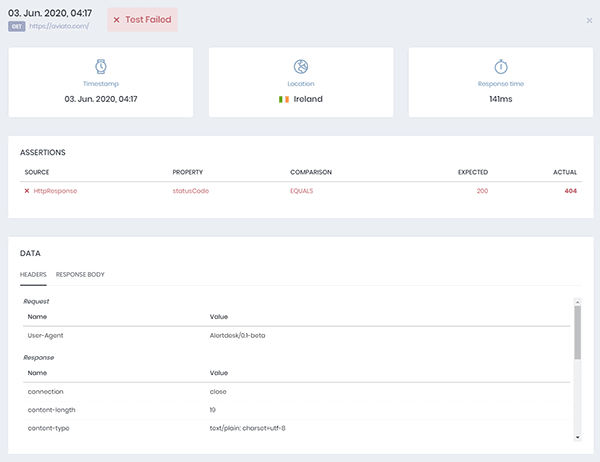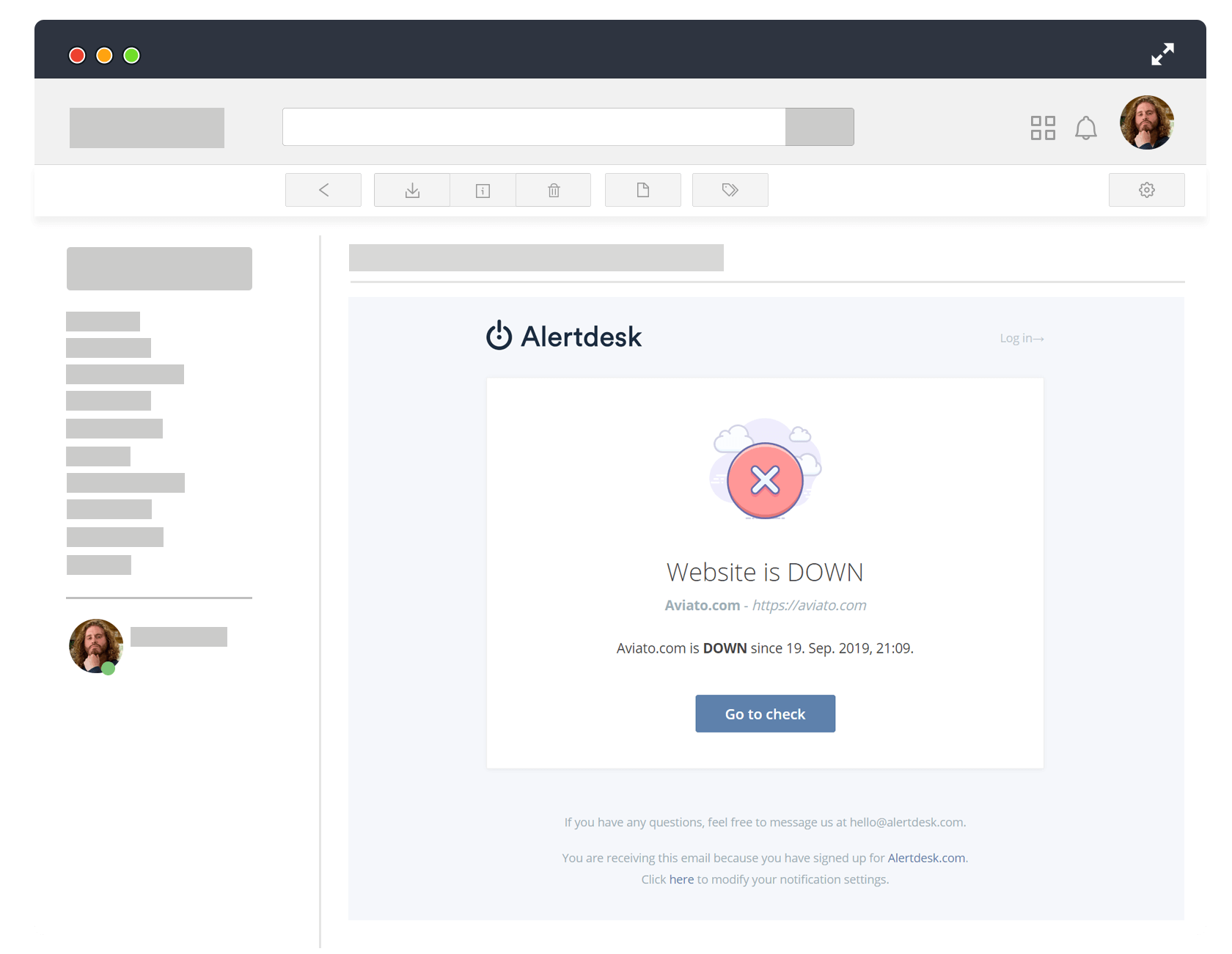 Instant notification
Get notified right away by either
Email, Slack, Teams or Push.
When it comes to downtime, speed is of the essence. The sooner you know, the sooner you can get to fixing the problem.
As soon as a check goes down, we retry again right away to avoid false positives. If the check still doesn't respond, we notify you immediately by your preferred channel.
You can choose to get notified on one or more channels. We offer Email, Slack, Teams, Webhooks, and Push notifications via our iOS or Android app.